Basketball Court Flooring Installation
Nationwide Shipping! Free Quotes!
Whether you need a basketball court installed for just the weekend or a permanent court that's built for professional athletes, we have the materials and experience needed to help. Allied Products is a proven leader in flooring for basketball courts. We offer custom packages as well as out of the box solutions to create stunning floors whether athletic, commercial, or residential.
FREE QUOTE
Have a Question or Need a Quote? We Are Just a Call or Click Away!
Get answers to all of your athletic flooring questions.
Types of Basketball Court Flooring We Provide
We offer a wide selection of flooring for basketball courts including:
Hardwood
Our maple hardwood flooring systems are provided in partnership with Action Floor Systems®. This flooring has different underlay designs to choose from and delivers great shock absorption and controlled deflection. It has been used in K-12 schools, colleges, and facilities around the world. You can learn more about our hardwood flooring options on our hardwood flooring page. Hardwood flooring installations take anywhere between 7 days to 21 days.
SEE PRODUCTS
Multipurpose
Our multipurpose flooring is available in different materials including vinyl, rubber, and polyurethane. Our multipurpose flooring provides the shock absorption and traction of a hardwood basketball court but without the price. It also comes in a variety of colors and finishes so you can customize it. Take a look at our multipurpose flooring page to see your full range of options. We also provide free advice!
SEE PRODUCTS
Interlocking
If your facility or arena is used for other means than basketball we also offer flooring that can be interlocked. We have our Pro Complete 44 which is a hardwood floor that can be installed and uninstalled with ease. And we have our Extreme Sports Flooring. This flooring system is available with either a wood-like vinyl finish or 11 other vibrant colors. Its non-porous surface makes it extremely hygienic and easy to clean.
SEE PRODUCTS
Quick Shield Gym Floor Protection Tiles
Protect your gymnasium floor during school dances, graduations, award ceremonies and other non-sporting events. Quick Shield offers protection from high heeled shoes, tables, chairs, food, drinks and other floor damaging actions that facility managers worry about. Our Quick Shield Carpet Tiles are made of 100% solution dyed Polypropylene with a Polyolefin Plus backing which requires nothing to install! Just lay them down and you're done! Use Quick Shield when you need long lasting, attractive, quick and easy gym floor protection!
SEE PRODUCT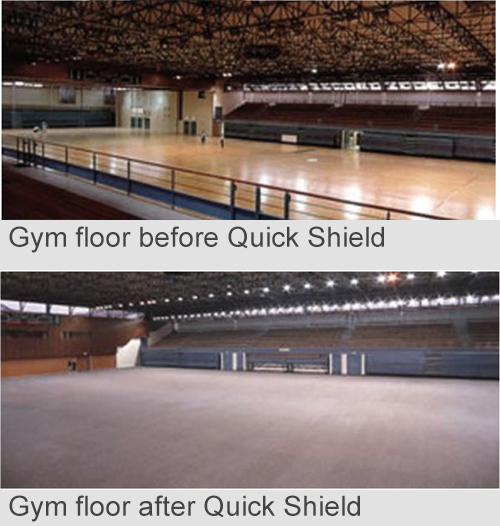 Professional Basketball Court Flooring Installation
Contractors who land big deals for school systems often find themselves needing to work with the physical education department to create a gymnasium that is game-ready and safe. Allied Products happily works as a subcontractor to not only provide the flooring options but the sports equipment accessories that go with them.

All equipment and floors conform to the FIBA standards including MFMA-PUR, ASTM F2772, EN 14904, and DIN 18032 Part 2. Those looking for eco-friendly options or even portable or removable basketball flooring, Allied Products has an inventory of dynamic flooring solutions for all price ranges.
Whether you need an interlocking rubber system or a wood-lock system, our flooring options will provide you with many years of sports play. Our products are also backed by a manufacturer's warranty! We've performed hundreds of flooring projects across the US from government agencies to universities, so we're highly experienced when it comes to flooring installations and we look forward to installing your new basketball court.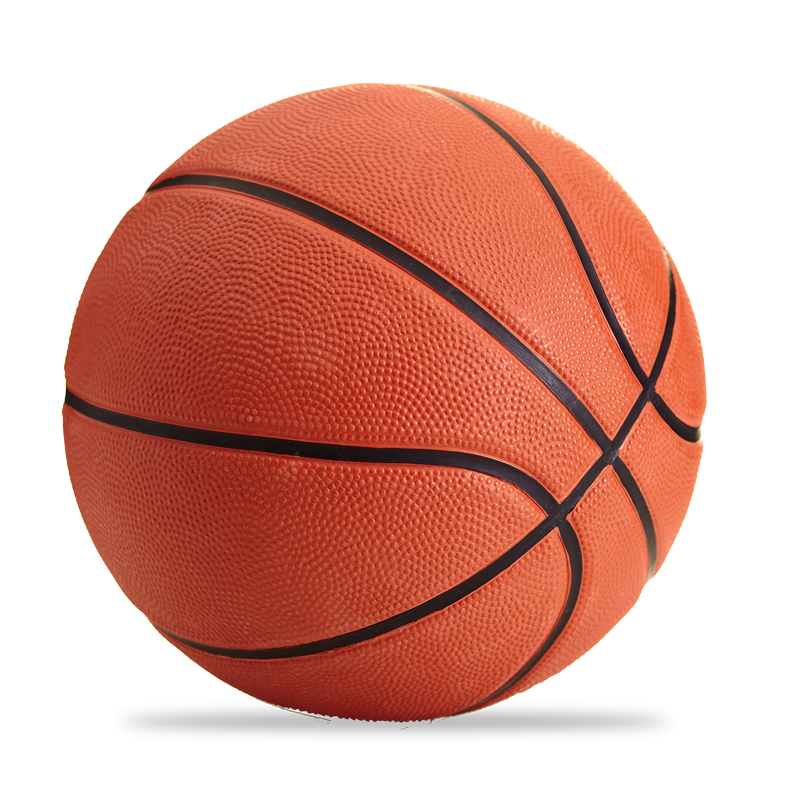 Have a Question or Need a Quote? We Are Just a Call or Click Away!
Get answers to all of your athletic flooring questions.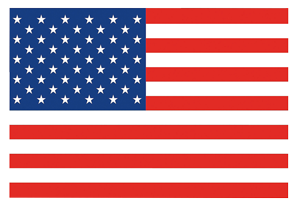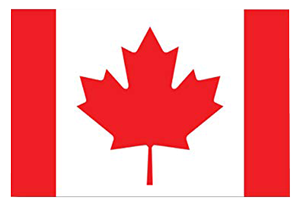 Shipping Nationwide across USA and Canada in these locations:
Alabama | Alaska | Arizona | Arkansas | California | Colorado | Connecticut | Delaware | Florida | Georgia | Hawaii | Idaho | Illinois | Indiana | Iowa | Kansas | Kentucky | Louisiana | Maine | Maryland | Massachusetts | Michigan | Minnesota | Mississippi | Missouri | Montana | Nebraska | Nevada | New Hampshire | New Jersey | New Mexico | New York | North Carolina | North Dakota | Ohio | Oklahoma | Oregon | Pennsylvania | Rhode Island | South Carolina | South Dakota | Tennessee | Texas | Utah | Vermont | Virginia | Washington | West Virginia | Wisconsin | Wyoming | Toronto Ontario | Vancouver BC | Montreal Quebec | Calgary Alberta
Sports Flooring Experts - Nationwide Service