Indoor Running Track Surfacing
Nationwide Shipping! Free Quotes!
Tracks are the cornerstone of athletics and physical education. They should not only meet the performance and safety of athletes but also maintain durability. Allied provides professional indoor running track construction.
FREE QUOTE
Have a Question or Need a Quote? We Are Just a Call or Click Away!
Get answers to all of your athletic flooring questions.
Types of Indoor Running Track Flooring
We have two popular options for indoor running tracks.
PolyFlex Multipurpose Sports Flooring: This flooring system consists of a prefabricated black rubber base mat, pore sealer, body coat, and topcoat. It's solvent-free and contains a non-toxic polyurethane topcoat. It's available in 16 colors.
Herculan Synthetic: This flooring uses a cushioned underlayment with a strong, polyurethane top layer. It's solvent-free and contains a non-toxic topcoat. It is available in 14 different colors.
These floor systems are the most widely used because they provide great shock-absorbance, longevity, and durability. They are also very cost-effective, require little maintenance and use environmentally-friendly and/or recycled materials.
What Is Required for An Indoor Running Track Installation?
In short, nothing. Allied's team of indoor running track contractors understands the requirements to build an indoor running track. From the initial design to the final phase of laying the running surface and adding markings, we do it all. Here's what you'll get with our professional indoor running track installation:
Expert site evaluation
Product specifications and advice
Competitive pricing
Professional installation
Custom boundary stripings and markings
What Type of Indoor Running Track Do I Need?
Indoor running tracks are typically made of synthetic materials like polyurethane and rubber and can withstand a lot of wear and tear. Your location and frequency of use will be key factors in determining what material you'll need for your indoor running track. Our expert flooring contractors will talk with you and help you determine which material best suits your facility's needs.
Acrylic-emulsion fortified with rubber particles designed for a soft track
Rubber tracks have been proven to be safest
Rubber flooring is ideal for multipurpose exercising facilities
Racquetball Court Maintenance
We use maple hardwood flooring for racquetball court construction so it should be properly maintained. Here's what you can do to increase the longevity of your racquetball court.
Maintain the temperature and humidity in the court at a consistent level in line with the specifications: i.e.: Temperature: 50-80 degrees F, Humidity: 40%-60%.
Sweep the floor using a regular soft bristle brush or untreated dust mop to remove dust and grit. Do not use any dust mop or cleaning rag that may have any type of cleaning residue.
Wipe up any spills immediately.
Do not use household cleaners as they could leave the floor sticky or slippery.
Have a Question or Need a Quote? We Are Just a Call or Click Away!
Get answers to all of your athletic flooring questions.
Experts in Indoor Running Track Construction
The materials used in an indoor running track construction offers different benefits to the runner. Rubber tracks are selected to provide safety. Running tracks made with acrylic-emulsion fortified rubber particles make softer, slower tracks. This type of flooring commonly used for training purposes because it is easier on the joints. A sandwich track is commonly used for its cost-effectiveness. If you're in need of an indoor running track contact Allied. We'll design and install your running track so it will last for years to come!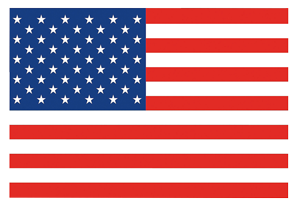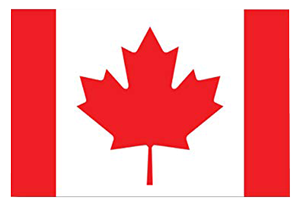 Shipping Nationwide across USA and Canada in these locations:
Alabama | Alaska | Arizona | Arkansas | California | Colorado | Connecticut | Delaware | Florida | Georgia | Hawaii | Idaho | Illinois | Indiana | Iowa | Kansas | Kentucky | Louisiana | Maine | Maryland | Massachusetts | Michigan | Minnesota | Mississippi | Missouri | Montana | Nebraska | Nevada | New Hampshire | New Jersey | New Mexico | New York | North Carolina | North Dakota | Ohio | Oklahoma | Oregon | Pennsylvania | Rhode Island | South Carolina | South Dakota | Tennessee | Texas | Utah | Vermont | Virginia | Washington | West Virginia | Wisconsin | Wyoming | Toronto Ontario | Vancouver BC | Montreal Quebec | Calgary Alberta
Sports Flooring Experts - Nationwide Service