LED Court Lighting
Designed Specifically for Racquetball and Squash Courts
Nationwide Shipping! Free Quotes!
Allied Products industry leading line of LED court lights is the perfect solution for replacing your outdated inefficient fluorescent, HPS and metal halide court lights. Our fixtures are specifically engineered for easy installation and integration into your sports facility.
FREE QUOTE
Have a Question or Need a Quote? We Are Just a Call or Click Away!
Get answers to all of your athletic flooring questions.
LED Lighting for Racquetball and Squash Courts
Constructed with an obscured tempered glass lens, these LED light fixtures provide true rebound during play with unmatched durability and impact resistance.  The obscure lens also minimizes glare commonly associated with LED lighting.
All of our LED court lights have a rated life of 100,000 hours while offering dramatic energy savings, lower maintenance and higher efficiency over fluorescent and HID lighting.  All fixtures are made in the USA and are BAA compliant.
Product Highlights
High LPW with increased efficacy
Tempered glass lens with flush fit trim
Frame out or flange mount housing
Dimming to 10% or dim to off
Wireless control options available
Service life> 100,000 hrs. (L90)
Made In the USA, BAA compliant
Wattage and Lumen Packages
12,000 lumens: Residential and recreational courts
17,000 lumens: Club facilities, competition, tournament play
19,000 lumens: High-end professional courts (video etc.)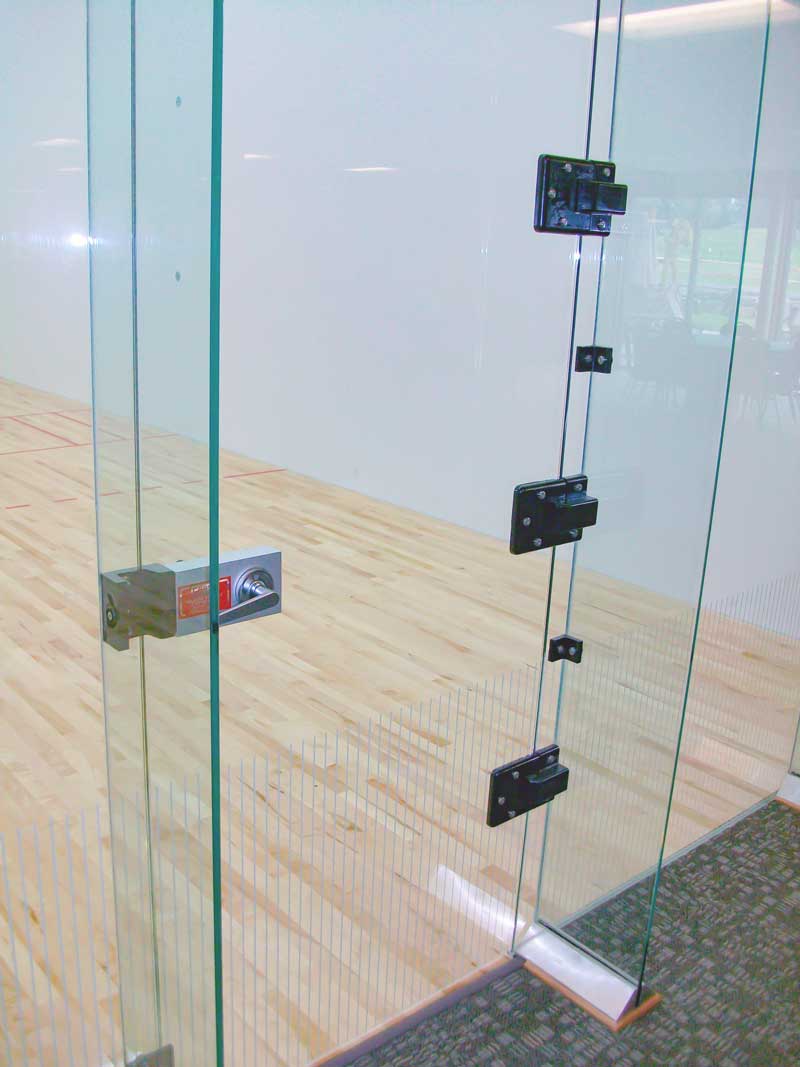 Construction
040" white pre-painted aluminum, top access plate for quick power connection, flush fit trim piece for true rebound during play.  Frame out or flange mount housing option (also available as a lay-in), 3/16" obscured tempered glass minimizes glare, bottom access door frame with secure latch.  Al fixtures are made in the USA and 100% bench tested.
Dimming and Control Options
Dimming to 0%, 10% or dim by line voltage, optional integrated microwave motion sensor, A/B dual level array switching.  Wireless control from remote switch, handheld device, PC or smartphone, Enocean, Zigbee, Bluetooth Mesh protocols available.
Emergency Lighting
Integrated emergency battery back up driver, 2,300 lumens @ 16w or 2,900 lumens @ 20w.
Ratings and Warranty
Operating temperature: -20 degrees F. to 122 degrees F, rated service life> 100,000 hours (L90), DLC & CSA listed, BAA compliant, RoHS compliant, 5-year product warranty.  Extended product warranties are available.
Housing Sizes and Lumen Packages
We offer 1×4 (narrow),14.5" x 4', 2×2 and 2×4 fixtures for courts with hard ceilings. Typically (6) fixtures are required per 20' x 40' x 20' racquetball court.  The same fixture count is also ideal for 21' x 32' x 20' squash courts.
LED Lighting Specifications
High flux linear LED modules; 80+ CRI, 3500k, 4000k or 5000k CCT. Constant current LED power supplies; power factor> 0.9, THD <20%, 50-60Hz, universal voltage 120-277v, 347v or 480v.
Have a Question or Need a Quote? We Are Just a Call or Click Away!
Get answers to all of your athletic flooring questions.
Frequently Asked Questions:
What's the difference between "frame out" and "flange mount"?
Our frame out option is constructed to fit inside a frame built around the fixture which sets inside the opening. These fixture housings have fastener openings for securing with screws/bolts to the existing frame.
Our flange mount option is constructed to fit into the existing ceiling cut out.  Uni-lug swing arms sandwich the fixture flush to the opening and secure to the top of the hard ceiling.
How do I determine if the new fixture will fit into the existing opening?
The best way is to access the existing fixtures for measurements and mounting style.  Unfortunately, 1×4, 2×2 and 2×4 sizing is nominal and can vary slightly for each manufacturer. If access is limited or costly for surveying dimensions, there are several universal and custom fit solutions that will minimize down time.
What about fixture heat in an enclosed space?
All of our LED court fixtures are constructed of aluminum (superior to steel for heat dissipation) and are thermally tested for proper heat sink to absorb and disperse heat away from LED diodes and drivers.  This is crucial for enclosed recessed installations.
A couple inches of clearance above the fixture is advisable.  This allows for heat transferred from the LED's and drivers to the body to dissipate into the space above.  The cooler the fixture operates, the longer the electrical components will last.  All of our LED court fixtures have passed stringent thermal testing with CSA.  The formal fixture rating is listed as a "Non-IC LED Luminaire" intended for dry/damp troffer locations.
What is the importance of an obscure tempered glass lens?
Tempered glass secures firmly into the door frame. The lens stays seated during impact and provides true rebound during play.  Plastic lenses are more pliable and tend to bend and shift within the frame during impact.  We use obscured-diffused tempered glass to minimize glare and disperse light evenly throughout the court.
What color temperature (CCT) is best for racquetball and squash courts?
We recommend 4000k or 5000k for best visual acuity during play.
Is emergency lighting available?
Emergency battery back up drivers may be integrated into our fixtures by request.  Typically, (1) fixture per court at 2,900 lumens.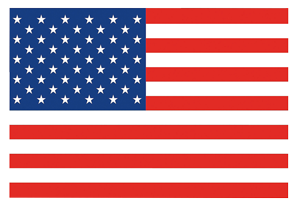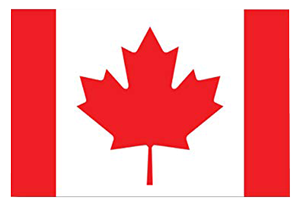 Shipping Nationwide across USA and Canada in these locations:
Alabama | Alaska | Arizona | Arkansas | California | Colorado | Connecticut | Delaware | Florida | Georgia | Hawaii | Idaho | Illinois | Indiana | Iowa | Kansas | Kentucky | Louisiana | Maine | Maryland | Massachusetts | Michigan | Minnesota | Mississippi | Missouri | Montana | Nebraska | Nevada | New Hampshire | New Jersey | New Mexico | New York | North Carolina | North Dakota | Ohio | Oklahoma | Oregon | Pennsylvania | Rhode Island | South Carolina | South Dakota | Tennessee | Texas | Utah | Vermont | Virginia | Washington | West Virginia | Wisconsin | Wyoming | Toronto Ontario | Vancouver BC | Montreal Quebec | Calgary Alberta
Sports Flooring Experts - Nationwide Service