Glass Wall Systems
Nationwide Shipping! Free Quotes!
Glass walls can have a huge impact on a space, opening it up and letting light flow throughout. While glass wall systems are commonly used for sports including racquetball and squash, they can be installed nearly everywhere. Allied Products provides a variety of glass wall systems unique to your facility.
FREE QUOTE
Have a Question or Need a Quote? We Are Just a Call or Click Away!
Get answers to all of your athletic flooring questions.
Impact Resistant Glass Wall System
These walls are not your average delicate glass: we install specially formulated glass walls that are designed to withstand a huge amount of impact. They're typically used in these recreational areas:
Racquetball Courts
Squash Courts
Park District Centers
Community Centers
Schools
Universities
Community Centers
Fitness Clubs
Gyms
The best part about glass walls through Allied Products is that they're fully customizable. We can create any kind of wall system or viewing deck. And every surface will be shatter-proof and impact-resistant!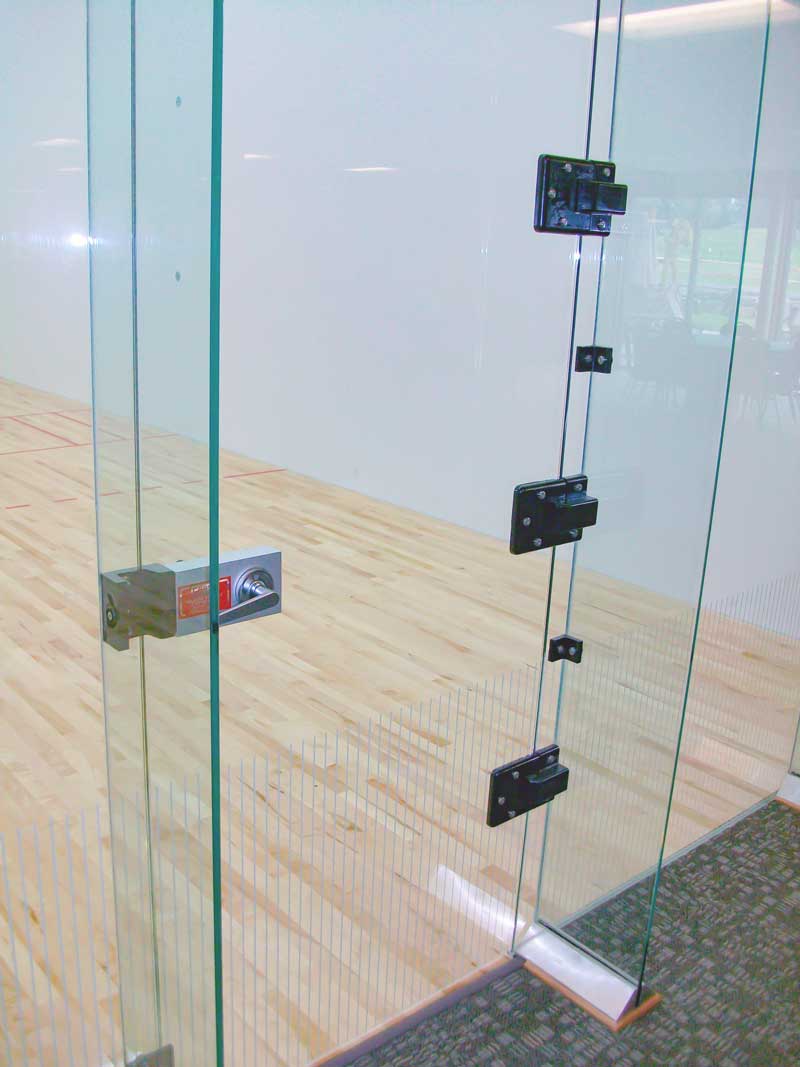 Allied's Covert-A-Court System
Allied Products offer the CRS Convert-A-Court moveable glass back wall system. This is simply the best moveable glass back wall system in the industry. With the exclusive permanently installed Glide-A-Trac system there are no tracks in the floor or unsightly external "scissor-like" support arms. The Convert-A-Court glides easily, smoothly, and locks securely into position to provide truly superior multi-purpose racquetball, handball, and squash courts. These walls can also glide up to the full length of your racquetball court (40 ft.), providing extra aerobic, gym or multi-purpose space. This unique system will give you the multi-purpose facility you are looking for.
Glass Entrance Systems
By incorporating a glass entrance system, you can encourage a more welcoming atmosphere. People walking by or stopping in can see what everyone else is enjoying in your gym or community center, making it that much more inviting. We can install our system in nearly every type of gym or recreation center, opening up your space and drawing in more people. Curious about how you can implement glass walls into your gym or rec center? Contact Allied Products. We also offer customizable moving glass walls. Turn your racquetball courts into squash courts, with little to no effort!
Glass Viewing Rooms
If you own a gym or racquetball court, you know just how important presentation can be. Glass walls can elevate your gymnasium or training arena to the next level, providing an exciting and competitive atmosphere. When your clients can see the action as it happens, they'll feel more engaged, more challenged, and more inclined to join whatever activity or class is happening!
Upper Deck Viewing
One of the best ways we've seen a client employ a glass wall installation was with an upper deck viewing system. A glass wall system was integrated to overlook the entire gym, elevating her gym clients' experience, getting them more interested in the classes being offered, and encouraging a culture of friendly competition. Glass wall upper decks are a great way to open up an entire space, making it feel spacious and airy!
Have a Question or Need a Quote? We Are Just a Call or Click Away!
Get answers to all of your athletic flooring questions.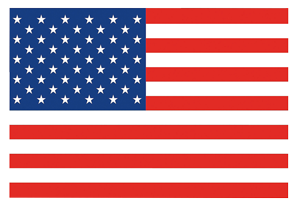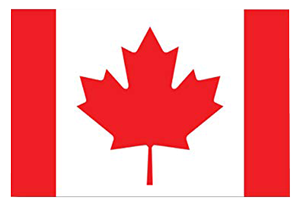 Shipping Nationwide across USA and Canada in these locations:
Alabama | Alaska | Arizona | Arkansas | California | Colorado | Connecticut | Delaware | Florida | Georgia | Hawaii | Idaho | Illinois | Indiana | Iowa | Kansas | Kentucky | Louisiana | Maine | Maryland | Massachusetts | Michigan | Minnesota | Mississippi | Missouri | Montana | Nebraska | Nevada | New Hampshire | New Jersey | New Mexico | New York | North Carolina | North Dakota | Ohio | Oklahoma | Oregon | Pennsylvania | Rhode Island | South Carolina | South Dakota | Tennessee | Texas | Utah | Vermont | Virginia | Washington | West Virginia | Wisconsin | Wyoming | Toronto Ontario | Vancouver BC | Montreal Quebec | Calgary Alberta
Sports Flooring Experts - Nationwide Service