Gym Floor Resurfacing
Nationwide Shipping! Free Quotes!
As wooden floors age, even well-cared for maple or beech wood floors eventually require resurfacing. Let the Allied professionals return that gleaming finish to a tired older floor and extend its life and performance.
FREE QUOTE
Have a Question or Need a Quote? We Are Just a Call or Click Away!
Get answers to all of your athletic flooring questions.
What is Gym Floor Resurfacing?
To achieve an expert hardwood sport floor replacement and repair, Allied will:
Help remove and secure all bleachers and equipment
Remove all dirt and debris
Lock or tape entrances to gym to prevent injuries or damage to floor
Prep the floor's surface
Remove layers of finish and built up paint
Repair or replace damaged floor boards
Sand floors to the raw wood for a fresh start if necessary
Touch up faded stained areas
Customize and paint logos, graphics and lines
Recoat the floor with a recommended sealant to extend the life of the floor
We recommend your gymnasium floor be resurfaced every 8 to 10 years to restore it back to its glory days.
Look to the Allied Specialists to Help with that Gym Floor Repair
Allied Products, LLC has designed, installed, repaired, refurbished and refinished various types of wood floors for years. The Allied team is known for their proficiency in resurfacing any hardwood floor including:
Badminton courts
Basketball courts
Gymnasiums
Performing arts
Portable floors
Multi-purpose flooring
Volleyball courts
Does My Gym Floor Need Resurfacing?
Below are signs you may benefit from gym floor restoration.
Your floor suffered water damage
Your floorboards are bent, warped or have holes in them
You have missing floorboards
Gym floors receive a lot of abuse. With this abuse, they become damaged, scratched, chipped and even warped. The gymnasium is usually the most valuable portion of any facility. If it is beginning to look old and worn-out, restoring the floor's surface avoids the need to tear out the floor. Resurfacing can preserve that valuable floor and bring it back to life.
The team at Allied knows that refinishing is a time-consuming project but still not as expensive as replacing the entire floor. With our expertise and professional equipment, the time required for that gym floor resurfacing will be cut in half.
Professionals in Gym Floor Resurfacing
Your gym floor has a major impact on the overall look of your gym and performance. If your gym floor has been through a lot of wear and tear or it suffered water damage, it may be time for resurfacing and repairs. Resurfacing the floor will keep it looking great and maintain a safe area for sports. We will extend the life of your gym floor for more years of championship victories with our gym resurfacing services. If you're interested in having your gym floor resurfaced, contact Allied Products. We've been providing flooring solutions across the nation for over 20 years, so we understand flooring inside out. We'd love to restore luster to your gym floor!
Have a Question or Need a Quote? We Are Just a Call or Click Away!
Get answers to all of your athletic flooring questions.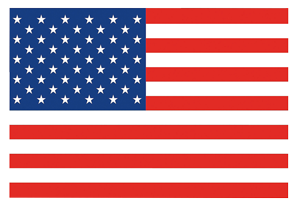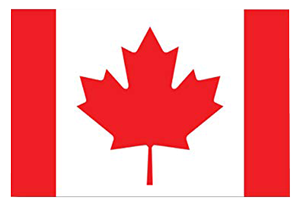 Shipping Nationwide across USA and Canada in these locations:
Alabama | Alaska | Arizona | Arkansas | California | Colorado | Connecticut | Delaware | Florida | Georgia | Hawaii | Idaho | Illinois | Indiana | Iowa | Kansas | Kentucky | Louisiana | Maine | Maryland | Massachusetts | Michigan | Minnesota | Mississippi | Missouri | Montana | Nebraska | Nevada | New Hampshire | New Jersey | New Mexico | New York | North Carolina | North Dakota | Ohio | Oklahoma | Oregon | Pennsylvania | Rhode Island | South Carolina | South Dakota | Tennessee | Texas | Utah | Vermont | Virginia | Washington | West Virginia | Wisconsin | Wyoming | Toronto Ontario | Vancouver BC | Montreal Quebec | Calgary Alberta
Sports Flooring Experts - Nationwide Service