Gymnasium Flooring Installation
Nationwide Shipping! Free Quotes!
If you are renovating or installing a new gymnasium, Allied Products is here for you. We specialize in the installation of gymnasium floors for multipurpose athletic use. We provide free quotes!
FREE QUOTE
Have a Question or Need a Quote? We Are Just a Call or Click Away!
Get answers to all of your athletic flooring questions.
Gymnasium Flooring Options
Maple is the most common wood used in gymnasium flooring because it offers a smooth surface and is the most resistant to splintering. We are in direct partnership with Action Floor Systems® for your hardwood flooring solutions. Actions Floors® are available in different grades of maple and underlayments. You can learn more about our hardwood flooring options on our hardwood flooring page. How Long Does a Gym Floor Installation Take? Depending on the square footage, your gym floor installation can take anywhere between 7-8 days to 21 days.
Professional Gymnasium Flooring Installation
To help to get that gymnasium floor construction project off the ground and obtain an accurate estimate it's important to start planning before speaking to a contractor. Knowing the particular type of gym flooring that is needed for the facility down to the required accessories will help to solidify the plans for any gymnasium flooring installation. We have installed hundreds of gymnasium floors across the United States so we have the necessary experience to help you design your new gymnasium floor. Contact us today for exceptional service, we also provide free quotes!
Other Types of Gym Flooring
Several different materials can be used for gymnasium floor installations including:
Polypropylene modular interlocking tile systems
Portable hardwood floor systems
Rubber interlocking tiles
Rubber sheets
Rolled rubber flooring
Interlocking wood
Acrylic modular tiles
Carpet tiles
Rolled vinyl
Synthetic
Extreme Sports flooring-cushioned
These newer materials have been designed to generate greater performance and improve safety for athletes. The gym flooring contractors at Allied Products will be able to help select the best flooring for your facility.
Planning Your Gym Floor
When planning the installation of hardwood flooring there are some factors you'll want to consider including:
Application of the facility or team's logo
Game line markings, borders, and painted keys
Energy-efficient LED Lighting
Gymnasium accessories (wall pads, game inserts, basketball and volleyball equipment
Bleachers
Mats
Net dividers
Gym floor covers
and a host of other accessories to get your game on!
Have a Question or Need a Quote? We Are Just a Call or Click Away!
Get answers to all of your athletic flooring questions.
Gym Floor Maintenance
To preserve the life and beauty of your maple hardwood gym floor, we recommend that the playing surface receive periodic maintenance. We do what is called a "screen and recoat." in this process we:
Screen the floor using a machine. This abrades the existing finish and provides a better bond of the new finish. No game lines are affected.
Two coats of finish are applied.
Floor needs at least 72 hours to dry.
We recommend a screen and recoat on your gym floor at least once a year. We can help owners and coaches decide on a proper maintenance schedule.
Quick Shield Gym Floor Protection Tiles
Protect your gymnasium floor during school dances, graduations, award ceremonies and other non-sporting events. Quick Shield offers protection from high heeled shoes, tables, chairs, food, drinks and other floor damaging actions that facility managers worry about. Our Quick Shield Carpet Tiles are made of 100% solution dyed Polypropylene with a Polyolefin Plus backing which requires nothing to install! Just lay them down and you're done! Use Quick Shield when you need long lasting, attractive, quick and easy gym floor protection!
SEE PRODUCT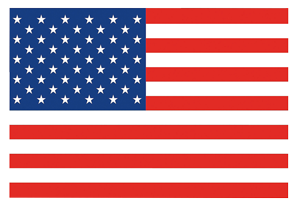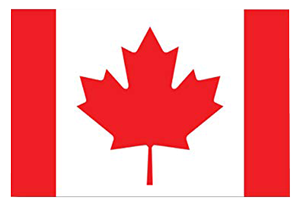 Shipping Nationwide across USA and Canada in these locations:
Alabama | Alaska | Arizona | Arkansas | California | Colorado | Connecticut | Delaware | Florida | Georgia | Hawaii | Idaho | Illinois | Indiana | Iowa | Kansas | Kentucky | Louisiana | Maine | Maryland | Massachusetts | Michigan | Minnesota | Mississippi | Missouri | Montana | Nebraska | Nevada | New Hampshire | New Jersey | New Mexico | New York | North Carolina | North Dakota | Ohio | Oklahoma | Oregon | Pennsylvania | Rhode Island | South Carolina | South Dakota | Tennessee | Texas | Utah | Vermont | Virginia | Washington | West Virginia | Wisconsin | Wyoming | Toronto Ontario | Vancouver BC | Montreal Quebec | Calgary Alberta
Sports Flooring Experts - Nationwide Service