Dog Kennel Flooring
Nationwide Shipping! Free Quotes!
If you operate a dog boarding facility, doggie day care or a canine facility of any kind, Allied Products offers exceptional dog kennel flooring. Our rolled rubber dog kennel flooring can be used throughout a kennel or dog daycare, and it can be used both indoors and outdoors. Our rubber flooring is durable, shock-absorbant, and easy to clean. It also reduces sound and provides a sturdy, non-slip surface for dog trainers!
Dog Daycare
Agility Courses
Canine Training Facilities
SEE PRODUCTS
FREE QUOTE
Have a Question or Need a Quote? We Are Just a Call or Click Away!
Get answers to all of your athletic flooring questions.
Dog Daycare Flooring Products
---
Dog Flooring
Our dog flooring systems consists of:
Rolled rubber for the comfort of dogs and humans alike. Sturdy, non-slip, and cushioned!
Adhesive for a full glue down installation; or as a secondary method: pressure-sensitive double-sided tape and Sikaflex 227 seam adhesive.
Rubber floor sealer.
Sealing the rubber completely is a necessary step for a successful installation. This will seal the pores to help keep bacteria, fungus, and viruses out, making the floor much easier to clean and sanitize while providing an excellent supportive surface for dogs. It can also help prolong the life of your flooring.
Having the right flooring in a dog training facility or canine facility plays an important role. The flooring should not only look appealing but it should also be comfortable to walk on, be safe, and of course be easy to clean and sanitize. Our rubber flooring easily meets those objectives. In fact, our rolled rubber flooring options for dog kennels come in varying thicknesses and colors to accommodate your specific needs. Rubber flooring is extremely durable and easy to clean which is critical for a successfully ran canine based business. To properly care and clean your floor once installed, all you will need is sealer and appropriate neutral ph cleaners and disinfecting solutions that you can purchase through Allied Products LLC, plus a broom, vacuum, and mop!
Full-Service Flooring Company
Allied Products, LLC is a full-service flooring company serving both commercial customers and homeowners. From synthetic floor tiles to maple hardwood flooring, we have a wide range of flooring options guaranteed to fit your needs. We stand behind our products and they all come with manufacturer warranties. From government agencies and military bases to colleges and community centers, we have performed hundreds of flooring installations across the nation and we look forward to helping you as well. So contact us today, for your free quote. We'll ship free flooring advice anywhere in the US!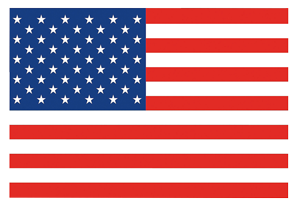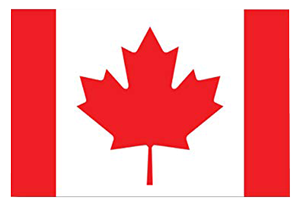 Shipping Nationwide across USA and Canada in these locations:
Alabama | Alaska | Arizona | Arkansas | California | Colorado | Connecticut | Delaware | Florida | Georgia | Hawaii | Idaho | Illinois | Indiana | Iowa | Kansas | Kentucky | Louisiana | Maine | Maryland | Massachusetts | Michigan | Minnesota | Mississippi | Missouri | Montana | Nebraska | Nevada | New Hampshire | New Jersey | New Mexico | New York | North Carolina | North Dakota | Ohio | Oklahoma | Oregon | Pennsylvania | Rhode Island | South Carolina | South Dakota | Tennessee | Texas | Utah | Vermont | Virginia | Washington | West Virginia | Wisconsin | Wyoming | Toronto Ontario | Vancouver BC | Montreal Quebec | Calgary Alberta
Sports Flooring Experts - Nationwide Service