Gym Floor Screen and Re-coat
Nationwide Shipping! Free Quotes!
Gym Floor Maintenance
To properly maintain and preserve your hardwood flooring, you'll want to have them screen and re-coated at least once a year. A screen and re-coat will restore your flooring to its original beauty and improve the traction, keeping athletes safe.

When you're ready to get your gym flooring screened and re-coated, give Allied Products a call for a free quote! FREE QUOTE
Have a Question or Need a Quote? We Are Just a Call or Click Away!
Get answers to all of your athletic flooring questions.
Screen and Re-coat or Sand and Refinish?
Gym floor refinishing involves the following:
Screen and Re-coat : Abrading the existing intact floor finish so that the new finish will adhere well to it, then applying 1 to 2 coats of fresh finish.
Sand and Refinish: Sanding the floor down to bare wood, removing all finish, game lines, logo and sealer- then sealing the bare wood, painting new logo and new game lines then applying fresh finish coats.
How Often Does My Floor Need to be Screened and Re-coated?
Your gymnasium floor typically goes through a lot of wear and tear so we recommend having it screened and re-coated annually, depending on usage, to keep it protected and looking pristine.
Experts in Gym Floor Maintenance
Your hardwood flooring is a big investment that will last you a lifetime. So it's important to have it properly cared for. Allied Products will provide you with a free estimate for your gym floor maintenance plan. We've installed and refinished hundreds of flooring all across the US and we'd be happy to add beauty and life back into your gym flooring, so contact us today!
Gymnasium Floor Maintenance
After having your gym floor screened and re-coated, there are steps you can take to properly maintain it.
Sweep daily: use a properly treated dust mop. If the floor receives a lot of traffic, we recommend sweeping it up to three times a day.
Wipe up spills: since wood is porous, it will absorb any moisture, causing it to expand. So clean up any moisture on the flooring.
Be mindful of the humidity: maintain your indoor humidity between 35% and 50% year-round. In areas of consistently high or low outside humidity, a 15% fluctuation will not adversely affect the maple.
Always protect your flooring: when moving heavy portable equipment, lifts or bleachers. And make sure they don't have crowned wheels or wheels that include center ridges remaining from the molding process. These types of wheels can create very significant point loads.
Do not use any chemicals: household cleaners can be harmful to the floor finish and it could leave your floors sticky or slippery.
Have a Question or Need a Quote? We Are Just a Call or Click Away!
Get answers to all of your athletic flooring questions.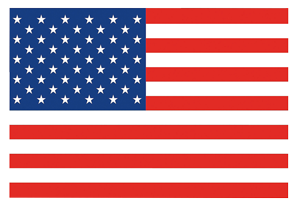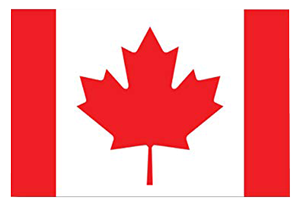 Shipping Nationwide across USA and Canada in these locations:
Alabama | Alaska | Arizona | Arkansas | California | Colorado | Connecticut | Delaware | Florida | Georgia | Hawaii | Idaho | Illinois | Indiana | Iowa | Kansas | Kentucky | Louisiana | Maine | Maryland | Massachusetts | Michigan | Minnesota | Mississippi | Missouri | Montana | Nebraska | Nevada | New Hampshire | New Jersey | New Mexico | New York | North Carolina | North Dakota | Ohio | Oklahoma | Oregon | Pennsylvania | Rhode Island | South Carolina | South Dakota | Tennessee | Texas | Utah | Vermont | Virginia | Washington | West Virginia | Wisconsin | Wyoming | Toronto Ontario | Vancouver BC | Montreal Quebec | Calgary Alberta
Sports Flooring Experts - Nationwide Service