Rubber Flooring
Nationwide Service
Rubber flooring is durable, water-resistant and it absorbs impact, making it a prime choice for anyone seeking rubber flooring. Allied Products offers an extensive selection of rubber flooring in multiple thicknesses and color options.
SEE PRODUCTS
Have a Question or Need a Quote? We Are Just a Call or Click Away!
Get answers to all of your athletic flooring questions.
Types of Rubber Flooring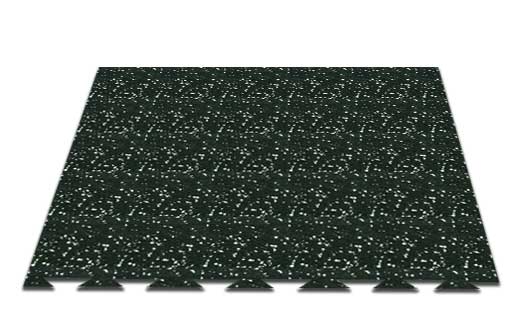 We have interlocking rubber floor tiles that simply snap together like a puzzle and we have rolled rubber flooring. Both offer extreme durability whether installed indoors or outdoors and come in different color options.
Our rubber flooring rolls are made of reused materials so this type of flooring exceeds the requirements set forth in Executive Order 13101 Greening Government. Our rolled rubber flooring can also be a contributing factor towards LEED Green Building Council certification.
Installation of Rolled Rubber Flooring
The first step to starting installation is by determining the vertical center of the surface of which the flooring will be installed upon.
When laying down the flooring, always make sure the roll curl is facing down to prevent the flooring from curling up.
Place the roll end against the wall and unroll the flooring over the sub surface. If the length of the flooring exceeds the area space use a sharp straight edge knife to trim the excess flooring. It is recommended to leave an extra inch that will be be removed during the final cutting. It is highly recommended that all of the flooring be cut with an extra inch to allow for any changes or adjustments as needed.
Once all of the flooring has been measured and cut it is very important to allow the flooring to acclimate to both the room and ground temperature.
Once this has been completed the final trimming can occur to align for a perfect fit.
Apply adhesive according to manufacturer's recommendations. Do not apply tape to the surface of the flooring as it may leave unwanted residue on the surface when removed.
Within an hour of the adhesive being applied it is strongly recommended that the flooring be rolled with a 50-100 lb carpet roller to assure bonding of the adhesive to the rolled rubber flooring. Rolling should be done twice, once widthwise and the other lengthwise. The end result will be maximum contact with the ultimate bond of the flooring and adhesive.